Using ZEN just got even cheaper!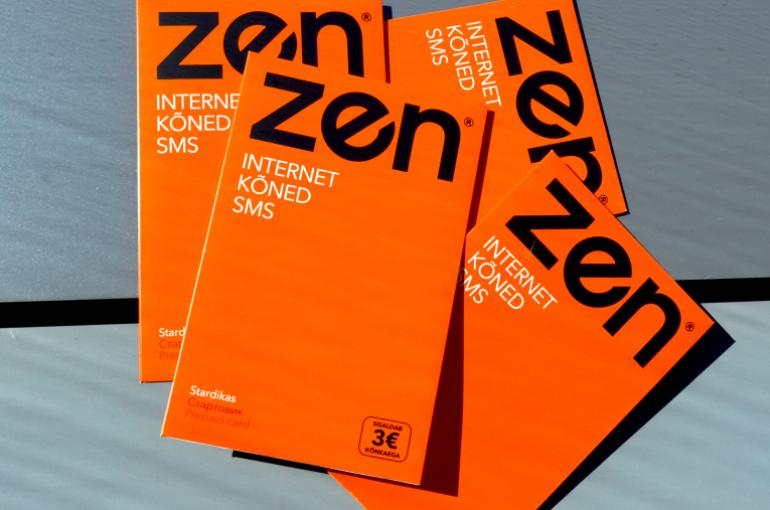 On 1 December we'll be updating the ZEN prepaid card price list for data use as well as the terms and conditions of services when travelling in the European Union. 
Starting from this December you'll pay €0.0042/MB when using data in Estonia and elsewhere in the EU. We'll also be dropping the €1 daily limit. Previously you got 100 MB of data for €1 – but from December you'll get the same amount of data for just €0.42!
Using services while travelling
Starting from December ZEN clients will be able to use data throughout the EU and in Norway, Liechtenstein, Iceland and the Faroe Islands worry-free.
| | | | | |
| --- | --- | --- | --- | --- |
| Pass | Price | Data volume | Code | Number for ordering |
| Day pass | €1.99 | 500 MB | EL1 | 95000 |
| Weekly pass | €9.99 | 3 GB | EL7 | 95000 |
| Monthly pass | €17.99 | 5 GB | EL30 | 95000 |
If you're used to using services in Estonia as additional data services or as part of a plan, then when you arrive in another EU country simply text ROAMING to 95000 and you can continue to use the services throughout the EU. Services are charged according to the ordinary price list, but you can always order an extra Internet pass if needed.
If you're travelling in the Baltic States or the Nordic countries, you can also choose one of our popular travel plans or travel Internet passes. Starting from 1 December 2019 they'll be valid in Estonia and Finland (Elisa network), Latvia and Lithuania (Bite network), Sweden (Tele2 and Telenor networks) and Norway and Denmark (Telenor network). Plus, with a travel Internet day pass you get 50% more data! Find out more about our travel plans HERE.
Also starting from 1 December 2019, receiving calls in EU countries will be free!